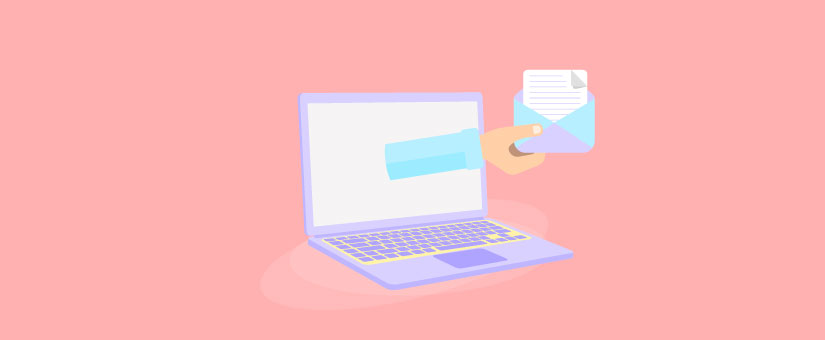 The goal of an email is either bring awareness to a brand or trigger clicks & drive traffic to your website. Once there, it is important to fulfill the subscribers request for valuable information by using landing pages and other marketing channels to deliver the content.
As a brand, you want to offer a consistent user experience to your customers for the entire campaign so that in turn, the experience drives conversions. All of our email marketing campaigns take advantage of A/B testing options to measure and optimize your click-through and open rates.
This helps to make sure that your newsletters are created with email best practices, as well as brand-specific data or the use of email automation, which allows us to create an email that is perfectly tailored to your customers.
Questions to Ask Yourself:
FREQUENCY – How many emails do you send per month?
TARGET AUDIENCE – Who do I want to reach? Do I have their email  addresses?
VALUE – What value am I delivering to my audience?
GOAL – What is my conversion page? CTA?

Keys to Success:
Choosing the Right Platform




One of the first major decisions before setting up an email marketing campaign is making sure you choose the right platform. 

It doesn't matter if you are a B2C or B2B company! Make sure the email platform you select gives you the tools to personalize your email campaigns to target audiences, automate your responses/campaigns and complies with the latest CAN-SPAM regulations. 
Picking the Right Design
First impressions matter — especially in the inbox. The right email design will direct your focus to the content itself, not the structure holding it in place.  It should be simple, concise, well-organized, and have an intuitive flow. Your company will also need to decide between a single-column layount, multi-column layout or a hybrid layout.

Building Segmented Lists
Building an email list takes time and is critical to marketing success in the digital age.
If your email list is short, scant on information,  or full of errors and redundancies, that poor-quality data can be worse than having no data at all! There are many ways we can help you build your own email lists! We also have local & national email lists that you can rent.
Deliver Valuable Content


In order to be successful with email marketing, your company will need to create emails that subscribers

want to open. Questions to Consider:
What is the valuable piece of content?
Why is this piece of content important?
How will this content benefit the end user?

Email Marketing Examples:
Email Marketing Campaign 1

Email Marketing Campaign 2

Email Marketing Campaign 3
Let's Get Started
Are you thinking about creating a new email marketing campaign for your company? If so, please give us a call so we help you. Our experts have built numerous email marketing campaigns for various companies and we would like to share our expertise with you.
Posted by admin
On May 22, 2017